Voice Over/Narration Recording
Whether your talent is in our recording booth or across the globe, we're rolling!
Sound Design
Need a few sound effects to sweeten your mix, or custom sound design? Look no further, we got this. BOOM!
Audio Mixing
Have you ever heard "fix it in the mix"? This is where the magic happens!
Covid-19 Policies & Procedures
NoiseBox Creative has taken many steps to adhere to CDC, State and LA County Health and Safety guidelines, and is an approved SAG/AFTRA studio.
NoiseBox Creative is a specialized audio solution to fulfill the sonic needs of the advertisement community. Whether it's your latest advertisement or branded content,
NoiseBox Creative is here to provide professional audio services to get your media noticed.
Voice Over/Narration Recording
Work with an engineer with over 20 years' experience who can help direct talent and get the result you're looking for. Our facility provides an acoustically treated recording booth along with industry standard microphones and the latest equipment to capture professional audio recordings.
If your project requires a few sound effects to sweeten your mix we have just what you need from our extensive sound library. Or if you're looking for a custom sound design to really bring it to life, look no further.
We can clean up your production audio using the latest software technology. Custom edit music library tracks to better suit your content. Then get the right balance of all your audio elements for an exciting impactful mix.
Working from home or have talent across the country? We've got you covered with our fully integrated remote systems that allows us to record talent remotely. Also include clients, creatives and directors in real-time collaboration sharing in sync picture and audio from anywhere.
WHO WE ARE
Brittney Gomez
Brittney is our rare unicorn, born and raised right here in Los Angeles, California. After graduating from Cal State University Dominguez Hills with a BA in Audio Engineering, she worked her way from an audio intern to an Assistant Mixer and Sound Designer at 740 Sound. She is now Executive Producer here at NoiseBox Creative... finding herself still having to work with Stephen Dickson.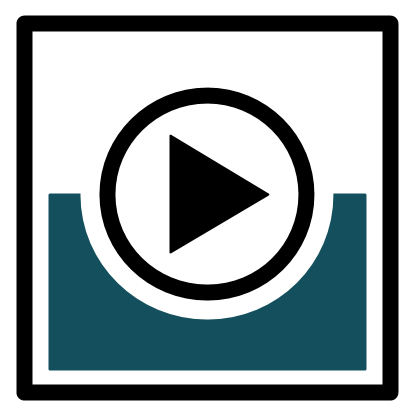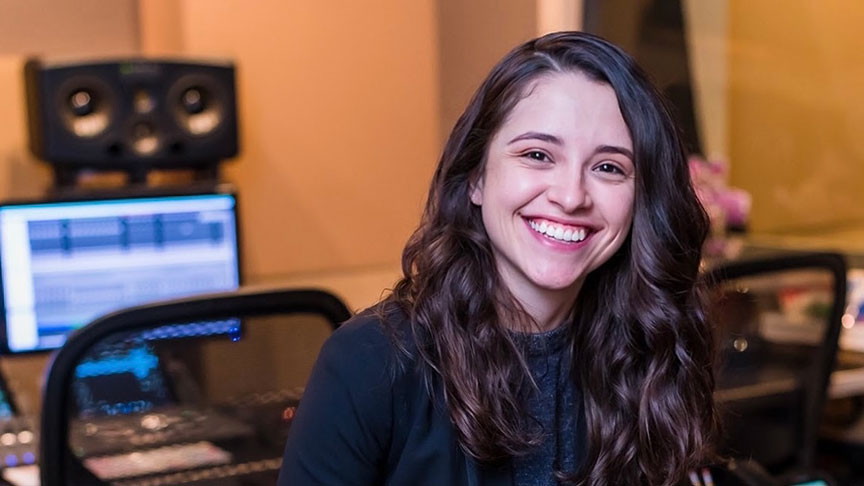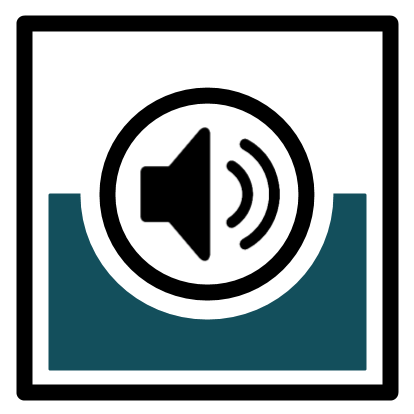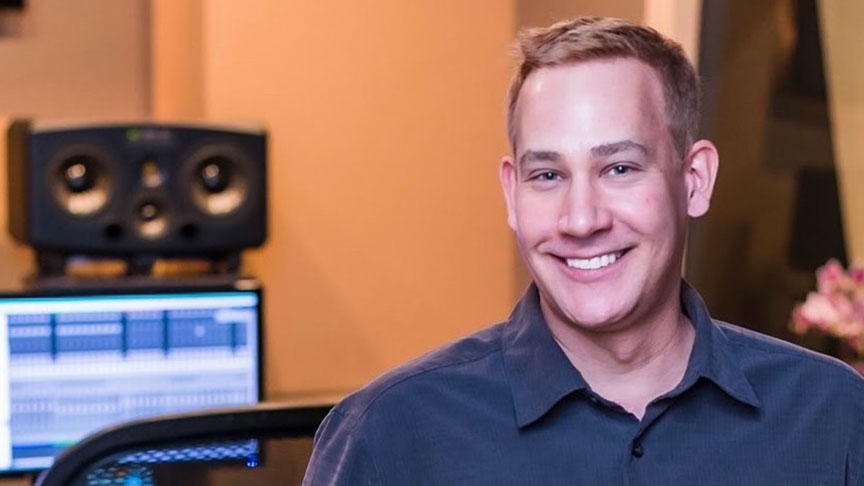 WHO WE ARE
Stephen Dickson
Stephen hails from the great white north, but he decided to head south to chase the sun and his dreams. After graduating from Musicians Institute in Hollywood California, he continued his education at Berklee College of Music in Boston, where he graduated magna cum laude with a BA in Music Production and Engineering. Setting his roots in Los Angeles, Stephen started at Elias Music before establishing himself as a respected mixer at POP Sound, followed by being the lead mixer at 740 Sound. He now finds himself as owner and lead Mixer/Sound Designer at NoiseBox Creative, where he answers to no one… except Brittney of course.
"I've been working with Stephen and his team for a few years now on various projects and every time it's been an amazing experience. Stephen's knowledge of sound design makes it seem almost as if he's reading our minds and knows exactly what we're looking for. Every project sounds amazing and I wouldn't take my projects to anyone else!"

Scott U.

Producer
"Working with Stephen and Brittney at NoiseBox Creative is amazing. Stephen is such a pro and always answers my questions perfectly. I feel like I've actually become a better VO artist from working with him! The location is great, plenty of parking, and Brittney is as cool as she is helpful. I highly recommend!"

Natasha L.

Voice Actor
"NoiseBox Creative is always one of the best experiences of any project. Stephen and Brittney are amazing, knowledgeable and committed to the best quality sound. Stephen is always one step ahead. They're my go to recommendation for VO, sound design, and mix."

Josh L.

Content Producer
"Working with NoiseBox Creative is seamless! Stephen and Brittney are wonderful to work with. They are kind, professional and extremely talented. They make my job easier knowing I can trust them with any project I throw at them. It's always a fun day if I get to work with Noisebox Creative!"

Laura W.

Producer
"Nobody does record/mix/sound design better than these guys! Stephen has been a trusted partner on my most important projects for years, and Brittney has been the best thing to come along since happy-hour cocktails at the end of a long session. These guys are fun to work with and the kind of pros who get the job done right - every time."

Michael E.

Group Creative Director
"I've worked as a Voice Actor in countless recording studios over the last 20+ years, and Stephen and Brittney are among the best of the best. Stephen has an uncanny ability to switch gears from being an extraordinary engineer to a damn fine Director. I always look forward to working at NoiseBox Creative!"

Laura C.

Voice Actor
"As a creative director/writer, I thoroughly trust Stephen with the mix. He has a keen ear, is open to suggestions while always offering his own, and continuously strives to deliver the best mix possible."

Kirt G.

Associate Creative Director
"I have had the pleasure of working with NoiseBox Creative for years and am continuously blown away by the results! The team is incredibly professional and easy to work with, and they really take the time to understand the vision of each project. From VO recording to final mix, their attention to detail and commitment to delivering a high-quality final product is truly unmatched."

Scott M.

Agency Producer
"The NoiseBox Creative team is all talent without any pretension. Not only are they absolute studs at their craft, but they are great humans to spend a day with. You'll never be in more capable hands."

Parker S.

Creative Director
"Working with Stephen was a breath of fresh air. He is able to keep sessions streamlined and organized, plus makes the voice talent feel so comfortable ensuring a great read."

Heidi R.

Voice Actor
"NoiseBox Creative has been our go-to recording studio for years! We're constantly impressed with Stephen and Brittney's professionalism, efficiency, responsiveness and good nature. To top it all off, the end product is always fantastic!"

Curtis C.

Account Executive
"On any given production, I know the weather can go wrong, the equipment on set can go wrong, the approved script can go wrong… And I end with something that looks and smells like my kid's dirty socks. But with Stephen, at least I always know it'll sound amazing."

Dennis L.

Creative Director
CONTACT FORM
(310)525-5330